A proven way to advance your cloud career.
"This challenge was a HUGE hit with prospective employers."

-Tejas B, from help desk to DevOps engineer
Since April 2020, the Cloud Resume Challenge has helped hundreds of people
• skill up on cloud,
• improve their career prospects,
• and even land cloud jobs from totally non-tech fields like plumbing and HR.
Now, I've packed the top challenge tips, strategies, and resources into one book, so you too can build skills, make connections, and get a cloud job FAST.
"If you want to get your first job in the cloud, there is NO BETTER OFFER right now than Forrest Brazeal's Cloud Resume Challenge."
-Shawn "swyx" Wang, author of "Cracking the Coding Career"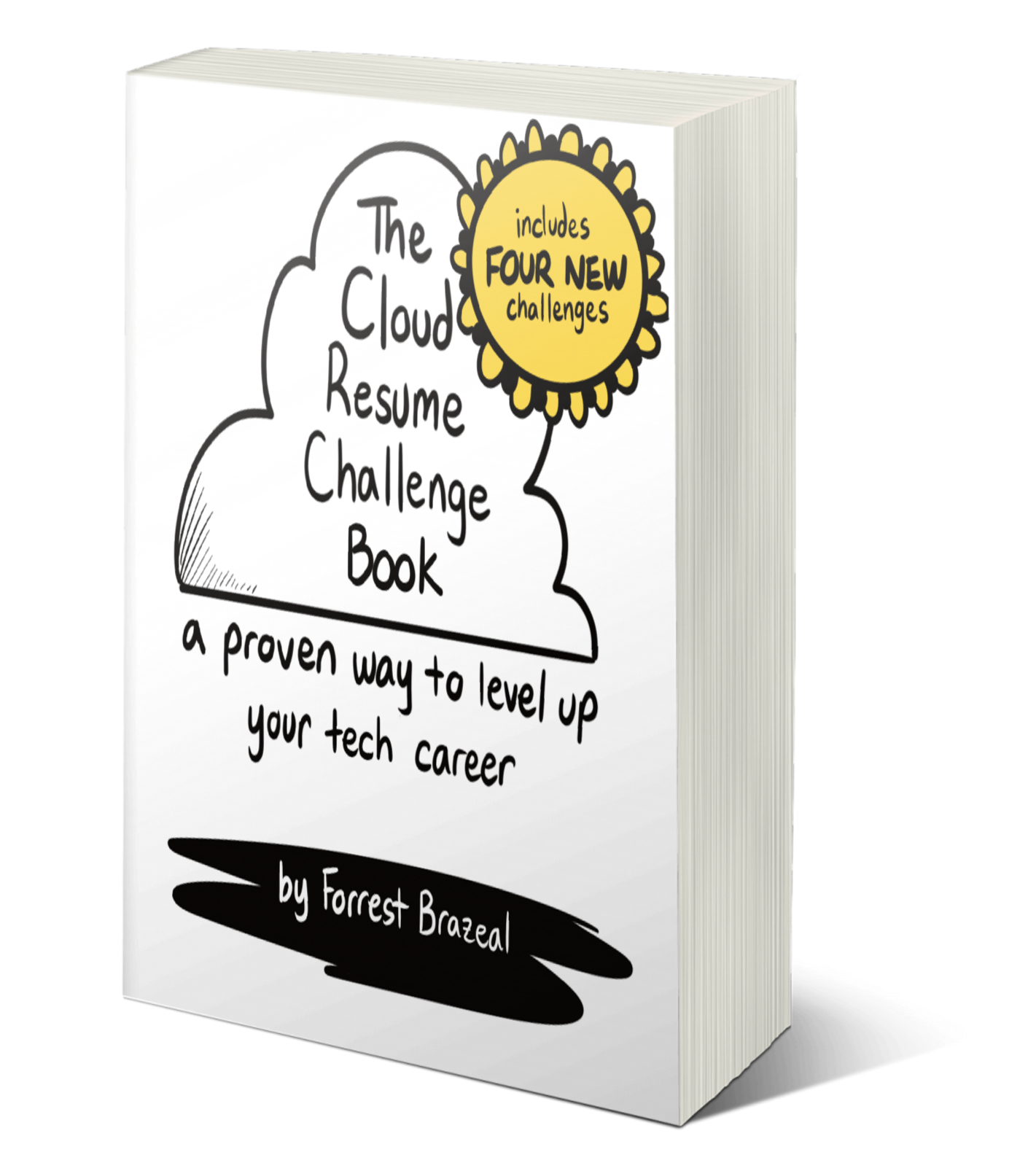 What's Inside
I used feedback from the 1500+ member Cloud Resume Challenge Discord community to help you create the ultimate cloud resume-building project.
• 130+ pages of tools, tips, and bonus projects
• The secret "17th step" that makes your project stand out above the crowd
• How to write a challenge blog post that will get the right kind of attention
• Four all-new bonus projects covering AWS, Kubernetes, and more
• Proven challenge-to-job strategies for both career-changers and upskillers
• Case studies from challenge champions: how they got hired, what they learned
Plus, you get free access to my regular "Best Jobs in Cloud" newsletter, featuring curated job opportunities for both juniors and seniors.
"Everyone in the interview loop at Amazon seemed impressed with the range of services used within this one project."
-Jerry M, from respiratory therapist to solutions architect at AWS
Get started now